In the midst of the coronavirus epidemic, the peoples once again demonstrated that they know how to make trouble. From here until the onset of coronavirus, jokes were only one step. They may not please some because they consider them out of place, but we also have a selection of coronavirus jokes.
At school, the teacher looks very dissatisfied:
– Bola, you go out to the board, because I see that you are not careful at all, you always look out the window, you look over your head, what do you think?
– This flu from China.
– Better pay attention to what he learned and leave the nonsense!
– What good will I learn, Professor, if I die?
– Not to die stupidly.
What is the oner name of coronavirus?
COVID-19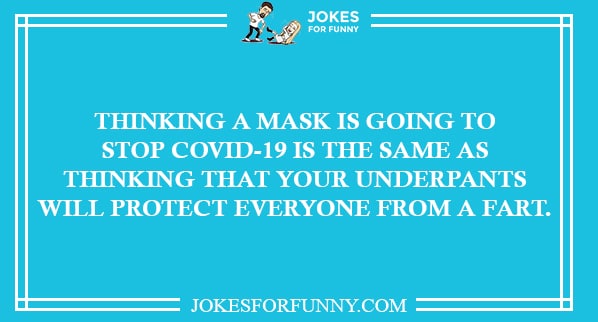 A novelist goes shopping and begs a seller in a sporting goods store:
– I would like training, please.
– Of that? For indoor or outdoor? Running, fitness, or pilates? Synthetic or cotton? Classic or stretch?
– This woman's at home when she's coronavirus in the country.
Best coronavirus jokes
In the meantime, in Russia, Russians are avoiding how they can, and how they know, about coronavirus:
– Mommy, Mommy, can I drink fruit juice now?
– No, baby! First, you finish vodka.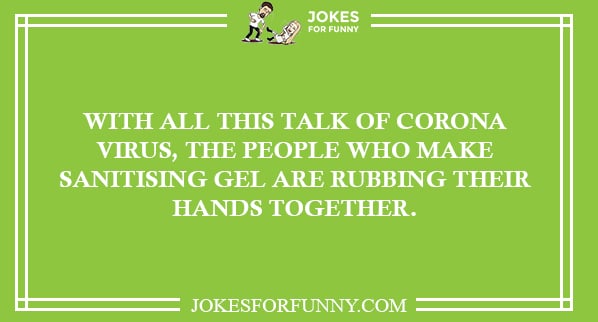 Prisoners complain that the government's measures are being violated in prison to limit coronavirus infection: "We have only one exit, and that one is blocked."
I got a hitchhiker last night in the car. He asked me where I know he is not infected with coronavirus… I replied that the chances of two infected people being in the same car are quite small.
A little dark humor with coronavirus jokes
The government issued a press release: "We promise jobs for the 5 million Diaspora! Come home! The services will be held by His Grace."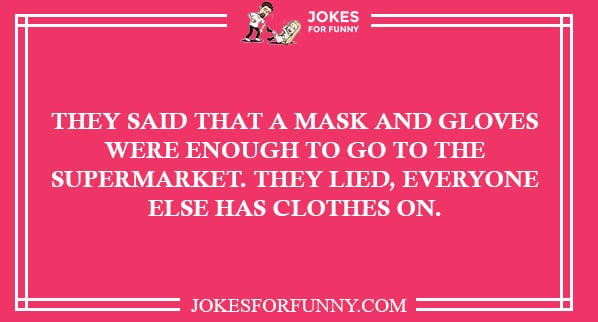 The best lies are told before the election, during sexual intercourse, after the fishing game, and during the coronavirus epidemic.
– And this year, where are you going? Mykonos, Thassos, Zakynthos?
– Neah! I'm afraid of coronavirus, so Acasos!
We hope that your humor is good and to pass 2020.