Don't be upset, they're just offensive jokes
There are many types of jokes, but a special place is occupied by those offensive jokes. Not many people appreciate them, and if you are not one of them, read our selection below. It may become your new favorite genre, and you may find some offensive jokes.

The saints are very outraged since the new gipsy king who came to Heaven sold the Gates of Heaven for scrap metal.
Saint Peter is shocked that he has a smaller cross around his neck than that of the Shepherd.
Masked archangels evacuated a Roma camp from the edge of Heaven. They revolted, on the grounds that they were also telling offensive jokes about them.
I feel like breaking your teeth, but why make you look better for free?
The road to Heaven is paved with seed husks.
I'm not the type to make offensive jokes, but any resemblance between you and a human being is pure coincidence.
Did your parents ever ask you to run away from home?
If I had a girl like you, I would sue my parents because they are to blame for making offensive jokes on my account!
Keep talking my dear, maybe you ever have a chance to say something interesting!
Don't try to think, your brain could explode and I just changed my blouse!
You are known as a miracle of humor. When you are funny, it will be a miracle.
You are the best proof that scientists were wrong: you can live without a brain.
How are you here? I thought that at the Zoo the animals are locked in cages!
You have a beautiful voice, why do you waste it talking?
How many times do I have to draw water to disappear from me?
I always wanted to have someone to care for, to love, to be my friend, but after I met you I changed my mind and started doing karate!
How the days go by and I think how lucky I am … because you're not here to ruin them all!
One day I will marry … but not with you!
One day I will marry … but not with you!
You look great for your age … you say you would be alive!
When we were together you said you would give your life for me, now that we broke up I think you should keep your promise, don't you think?
We've been friends for a long time … how about we give up?
Congratulations on the baby … haven't you found out who the father is yet?
Your friends wanted to do something special for your birthday … so we thought we'd send you to bed!
Who has a small brain, a big mouth and an opinion that no one takes into account? You and only you!
Who has a small brain, a big mouth and an opinion that no one takes into account? You and only you!
Never fight a pig. You will get dirty, and the pig will enjoy it!
Don't compare yourself to anyone … they're all better than you.
Eu inteleg ce vrei sa zici, desi e evident ca tu nu intelegi!
I don't know why, but every time you open your mouth, an idiot starts talking.
Are you done talking or do I still have to sleep?
I would have loved to be on TV to shut you down whenever needed!
I don't know what you ate for breakfast, but the effect is amazing. Your intellect tends to zero, and they don't make any offensive jokes about you.
To shock me, please tell me something clever!
To shock me, please tell me something clever!
Do they all love you? Well, yes, I forgot that love is blind…
Your right to speak does not oblige me in any way to listen to such nonsense.
Excuse me, I noticed that your lips were moving… Is it a set of words or do I have to think again to understand?
In some minds, such as yours, thoughts come to commit suicide.
In some minds, such as yours, thoughts come to commit suicide.
He: Are we going to me or to you?
She: On both sides. Me to me, you to you.
He: Are we going to me or to you?
She: On both sides. Me to me, you to you.
What are you looking at me like? Do you think you're at the museum? I immediately organize a cultural event in two acts, without intermission!
What do you think, if you shout at me louder, I'll listen slower?
Why are you laughing? Laughter for no reason is a sign that the man is either an idiot or a pretty young lady. If you want to convince me of the second option, it would be good at least to take off your mustache!
May the Lord have your wedding at McDonalds and not have Happy Meal!
Be careful not to go home with your glasses, put them in both pockets!
A chicken asks his father or something to eat. In desperation, the father offers a solution:
-You also drink a cup of water.
– But after what to drink?
– Behind the door.
Most offensive jokes
The local authorities draw sewage in a neighborhood of blacks. Shortly after, the boss from this neighborhood meets another, from another community, left unchanged:
– Man, how's it now?
– Cool, we have hot water, bathroom, vice. My fortune teller went to the store and even got a toilet brush !! You are offensive to me?
– Aha, much better!
– Yeah, it works, but it was easier with the newspaper!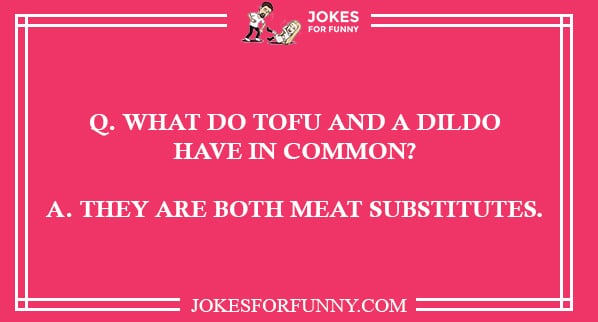 -Why are young gypsies getting married?
-To stop all kinds of offenses in the joke, they are not called cries, but pigeons!
– Why do gypsies pair to fish with fish?
-To have blackfish always at the table.
-What is the difference between a black and a car tire?
-The tire does not sing when you put on the chains for winter!
-Why don't you ever see a black man driving a convertible?
-Because of the current, they would flutter their lips in the wind and hit their eyes.
A black man enters a bar with a parrot on a shoulder and tells an offensive joke. Surprised, the bartender asks:
-Where do you have a brother, because they are scarce?
To which the parrot responds:
– Yes, there are millions in Africa like him.
Very offensive jokes: A car with two blacks stop at the border. Curious, the customs officer asks:
– What happened? Did you have a small fire on the way?
-How many blacks do you need to clean a room?
-Don't be racist, you don't need a black man, this is female work.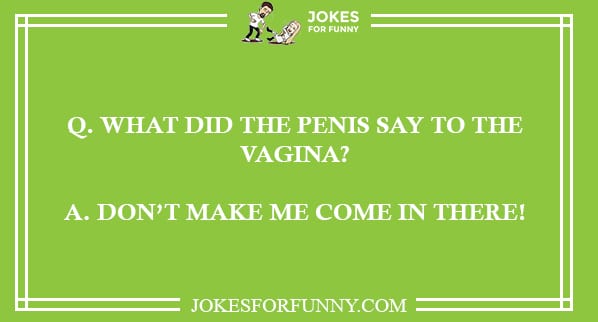 A man tells his friend: Not all blondes are said to be bad. Nonsense! Be careful: my wife is brunette, but yesterday she dyed her hair blonde. Last night, what do you think, it made me scandal, because where is the brunette hair in us in bed?
Really offensive jokes
Offensive racist joke: A blonde jew at a job interview:
– How many husbands have you had so far?
– Just mine? Or do you mean that … in general?
A blonde gets to the doctor, finger shot:
-You are dear, but how did you succeed?
-Of, I had a terrible day. I went to the job and kicked me out. I went to the ATM to get the last salary off the card, robbed one of them, and collaged over my pupil, my car was stolen! Desperate, I decided to kill myself.
I took a gun, loaded it, put it in my right ear, and I knew that noise can cause deafness, so I stuck my finger in the other ear and … I pressed!
Studies have shown that people still find it funny to laugh at others, so those offensive jokes are appreciated by many. Again, those media offensive jokes appear as a stand-up. However, many do not understand what would be so funny to offensive jokes.
No matter which camp you belong to, there will always be someone in the group who will tell you some offensive joke. They should not be taken as an attack on the person, they are just offensive joking, and they are meant to slightly lower our foreheads. Some of the most successful offenses in the joke are also found in our selection. So, without upset!