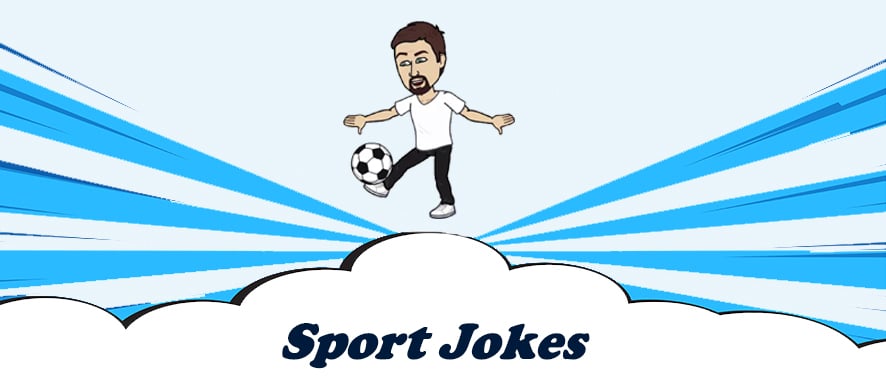 Interview with a coach after a 10-0 defeat:
Reporter: How do you comment on this devastating defeat?
Coach: What a devastating defeat? Our team did not lose the position in the standings after this match, so it is good.
Reporter: Well, you couldn't lose the position in the standings because you are in the last place. What do you think supporters will have?

Coach: I don't know what supporter you're talking about because I didn't see anyone in the stands.
Reporter: Your team is in relegation and has no support. How do you think you will get back?
Coach: I came back from last night, but the guys don't seem to. All the defenders told me they had drinks, and the rest of the team think it was still a bit high from you know what: D
Reporter: How is that possible ?! Do you fight team and supporters?
Coach: The only thing I would have beaten this season would have been the drink we get from the sponsor if I hadn't drunk. Now that I have cleared everything, I was expecting a bottle of beverage in the fridge.

Going for a walk on a sport field it's the best thing I done for my fitness
Just burned ,000 calories. That's the last time when I don't eat
What's the difference between rugby and politics? In rugby you're out if you're caught stealing.
Did you hear they don't doing the "The Wave" at all sports events? Too many people don't want to stay on their chairs.
What's a favorite sport? Read Facebook News.