The best Star Wars jokes are here!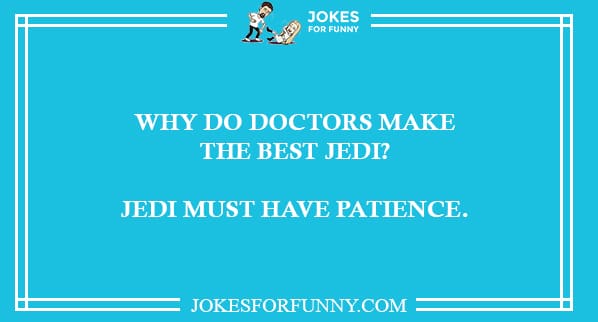 Funny star wars jokes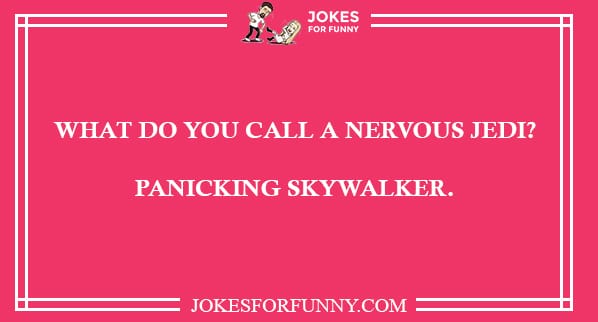 Bad Star Wars Jokes
Do you love star wars oneliners? Read also the bad ones.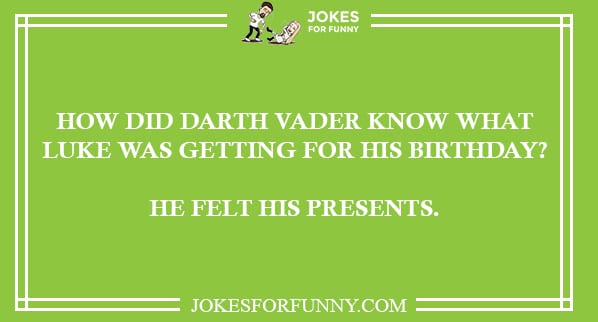 To know that Star Wars is actually not a fiction and all the characters in the movie exist! It's just waiting for Chuck Norris and Bruce Willis to die that he can conquer Earth. Laugh with best Star Wars Jokes.
When was the last time you heard any good Star Wars jokes? If you don't remember, then you may not have searched for the best Star Wars jokes. If you are a big fan and have a sense of humor, you will definitely appreciate these Star Wars jokes.
Yes, it's no exaggeration, I used the Force as inspiration, and in the end, Star Wars jokes that you can share with your friends, in a glass of talk. Or, maybe you know other Star Wars jokes …